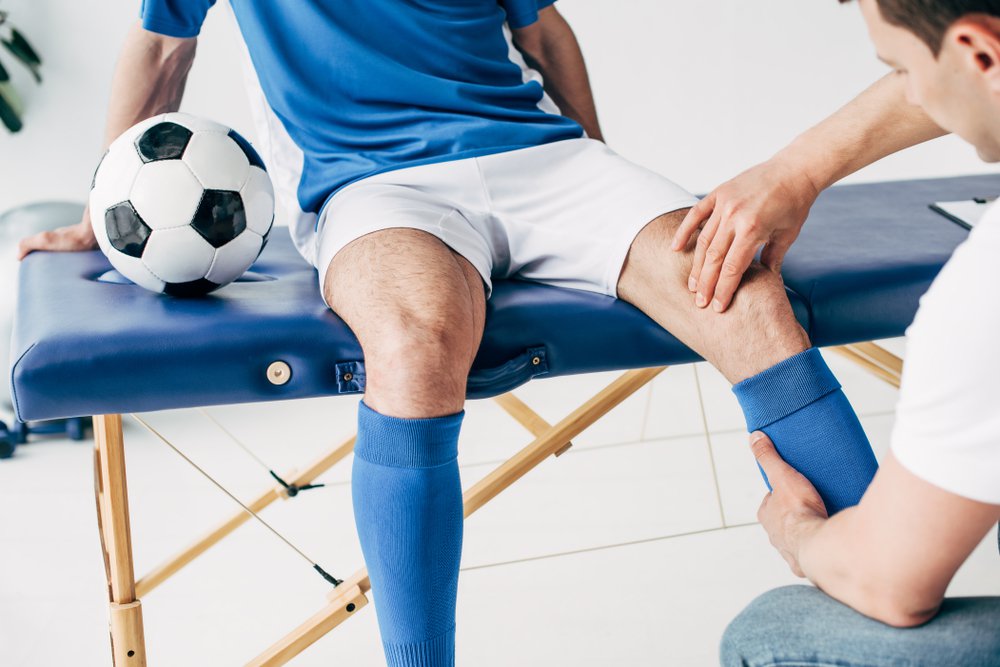 David Physical Therapy & Sports Medicine is excited to announce the opening of our new Southpointe office!
Situated in the heart of Canonsburg, our new location offers easy access for residents of Canonsburg and the surrounding communities. Our experienced staff is excited to open our doors, welcome new and returning patients, and provide the highest quality care.
Physical Therapy at Our New Southpointe Office in Canonsburg
Whether you're recovering from an injury, a surgery, or dealing with a chronic condition, our experienced physical therapists can help. We offer a comprehensive range of services, including:
The experts at David Physical Therapy & Sports Medicine Center are here to help you heal and get back to your regular activities as soon as possible. Speaking of our experts…
Meet Canonsburg's Top Physical Therapists
When you choose David Physical Therapy & Sports Medicine Center, you're choosing some of the best physical therapists in the area. Our team has experience treating a wide variety of conditions, and we're passionate about helping our patients heal and return to the activities they love.
Our Canonsburg office features experts like:
Our well-trained staff in Southpointe also features physical therapy assistants Dustin Barthelemy, PTA; Sarah Bialek, PTA; and Ryan Elsass, PTA, CSCS; as well as athletic trainers Bryan R. Orenchuk, MS, A.T.C.; Joe Wolk, A.T.C; and Jenn DeFazio, A.T.C.
Learn More About Canonsburg
There are plenty of reasons why people love to be in Canonsburg, but the city is most famous for its Fourth of July celebration. Every summer, Canonsburg is home to the second largest Independence Day parade in Pennslyvania (second only to Philadelphia), with folding chairs famously lining the parade route for many days in advance, ensuring enthusiasts get the best view possible.
Plus, Canonsburg is home to many delicious, locally-owned restaurants! Bubba's Gourmet Burghers & Beer, for instance, serves up some of the best 'burgh'ers you've ever had, and also regularly features local bands from the Pittsburgh area, like the Eclectic Acoustics(opens in a new tab)! But if you prefer sweet to savory, the Bethel Bakery is Canonsburg's go-to for satiating a sweet tooth. From cookies and seasonal treats to gorgeous, multi-tiered wedding cakes, the Bethel Bakery will have your dessert dreams covered.
Canonsburg has great ways to stay entertained, as well. Experience live theater in an intimate, 180-seat in-the-round indoor setting at the Little Lake Theater Company, or stay active at the Canonsburg Town Park. Canonsburg is also a great town for golf, being home to the Southpointe Golf Club, Valley Brook Country Club, and Lindenwood Golf Club.
And of course, Canonsburg is also where you'll find David Physical Therapy & Sports Medicine Center! We're proud to serve the community with expert physical therapy services, whether you're coming in for an injury, post-operative rehabilitation, or just to improve your overall fitness. No matter what your goals are, our team at David Physical Therapy & Sports Medicine Center will help you achieve them.
Get started with David Physical Therapy & Sports Medicine Center today by scheduling an appointment online! With locations in Canonsburg and Mount Lebanon, we're easy to reach for patients throughout Pittsburgh, PA.